Food Preservation Dehydrating and Drying
We love our Cosori Dehydrator (the simple dehydrator) linked above – we do make a small commission off any bought products from links in this post. It's small, compact, the hinged door is so smooth, and it's quiet. 
Missy loves her Excalibur (the more expensive one) linked above. This one has a door that comes off, but it does hold 9 trays instead of mine, which holds 6. 
Either dehydrator is a great way to gain food security in your home. You can start with something simple like fruit snacks or jerky. Both of these items are usually loved, and they help freeze up freezer space and keep fruit longer! 
In this podcast, we touch on sun drying food preservation, sun drying food preservation examples, and oven drying method for food.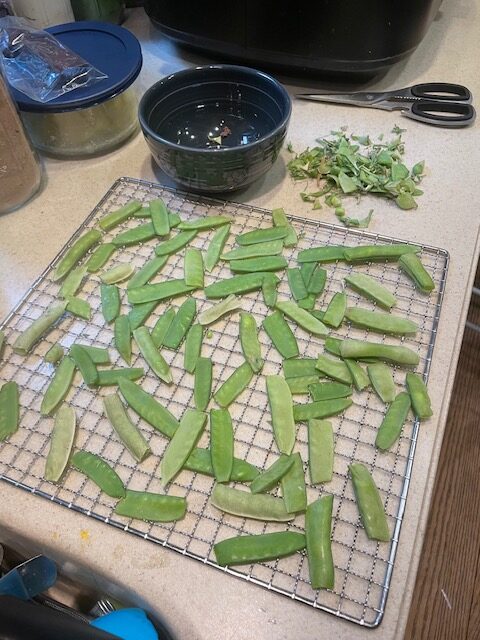 Food Preservation Dehydrating and Drying – Helpful Links
Here is Mandy's affiliate link to:
If you have questions, email us at chapelhillforge@gmail.com (Mandy) or homesteadingroots@gmail.com (Missy). 
Learn about freezing food preservation and other methods on our podcast! 
Also check out our YouTube video on How to Preserve Food in a Dehydrator and why I LOVE my $150 dehydrator from Cosori!