Getting married on a Monday and Leap Day? It's not crazy as you may think!
Zad and I got married on a Monday and leap day – February 29, 2016. When we sent o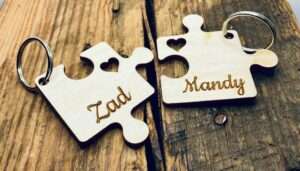 ut our invitations, we got more than a few texts that said, "You know that's a Monday, right?"
Of course we knew. We had our wedding in the evening, and several things were a little less than conventional.
First, we did our pictures before the ceremony and reception. With having the wedding on a Monday evening when everyone had been at work all day and would need to go to work the next day, this just seemed to make sense – and it worked great!
Second, getting married o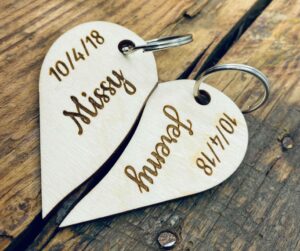 n a Monday meant we saved about half the cost on the venue, which was a no brainer.
Third, choosing a day like February 29th meant we only had an anniversary every 4 years. It's been fun. So far, we've had 1 anniversary in our 5 years of marriage. We acknowledged our 1/4, 1/2 and 3/4 anniversaries. But it almost makes it a little more special when we only get to celebrate every 4 years.
In 2020, we had planned on taking a big trip back to Tennessee, where we spent our honeymoon. Covid had made its way to the US at that point but not quite to our area, plus we had a 7 month old, so it was probably for the better that we didn't. Just a great excuse to have a big trip in 2024.
Our wedding was Winter Western themed. We had lots of pretty snow accents, black bridesmaids dresses, cowboy boots and odes to our big road trip in 2015 when we got engaged on the Continental Divide.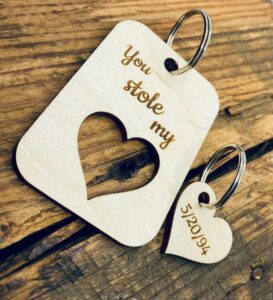 If you've been pushing your wedding off and off because of Covid, we sincerely hope you can have your big day soon and safely!
Check out our couples keychains – great for weddings, anniversaries, Valentine's Day or just because you want to show your partner a little extra love. 
Our beautiful leap day Monday wedding happened at this venue: The Booking House in Manheim, PA.