Making Money off the Garden
Are you already growing a garden? Looking to add an income stream to your homestead? There are SO MANY ways to earn money from your garden. Whether you want to turn a profit or you simply want to offset your gardening costs, like seeds, compost, or building materials, making money off the garden can benefit your homestead. 
A favorite way for us to make money from our homestead is with our 
Goat Milk Tallow Soap
. It's a great way to incorporate herbs and forages!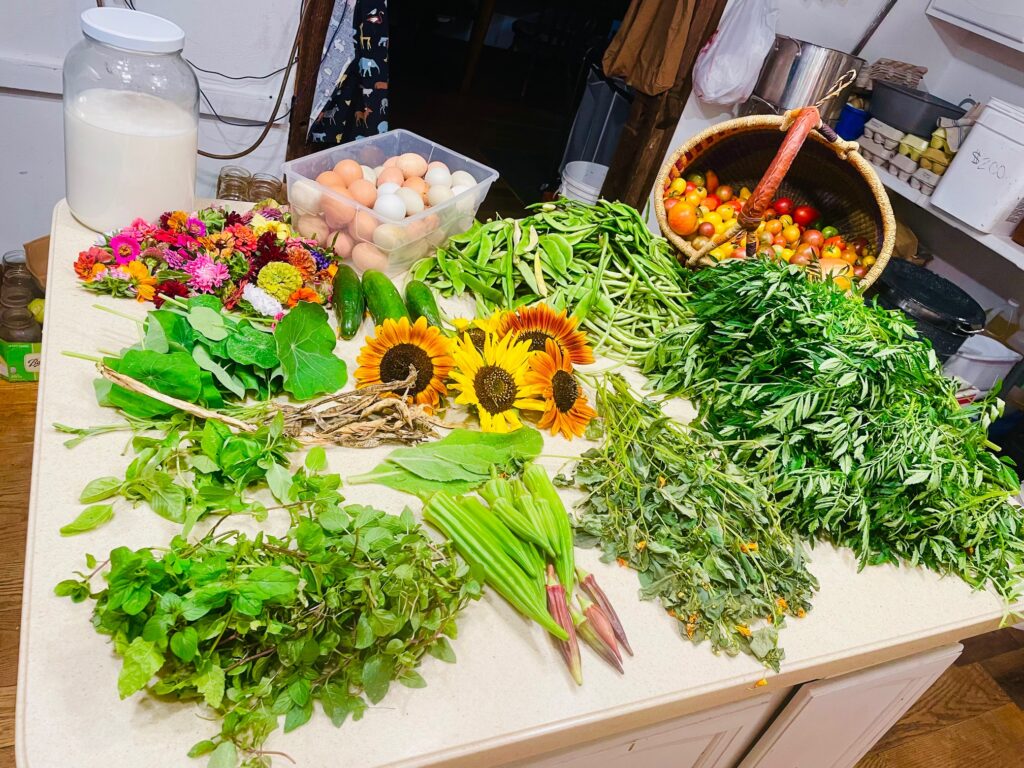 Making Money off the Garden: Laws and Community
Before we get into the ways you can make money off the garden, make sure you know what you can legally do. Do you need to form a business? Do you need any kind of licensing? Food license? Cottage laws? Permit for a sign? As much as I don't want to pay extra for this and that or do nonsense things that may or may not seem necessary, you are almost always going to come out ahead to know the rules of your area before you dive into selling goods. 
Also, do some research on your community. Where is there a need? Is there a gap in the offerings to your community? 
A great way to figure out what the needs are is to simply ASK! People love sharing their opinions, so if you do a poll on Facebook or Instagram, you will likely get all kinds of ideas about what the needs are in your area. 
Making Money off the Garden: 45 Ways to Make Money off YOUR Garden
Here is a list of 45 garden things to make and sell – or simply just GROW! 
Sell Fresh Herbs 
Sell Dried Herbs
Sell Tinctutres from Herbs
Sell Salves/Lotions from Herbs
Sell Hydrosols from Herbs/Fruits/Veggies
Offer Photo Opportunities in a Flower Patch 
Offer Photo Opportunities in Trellised Areas
Sell Heirloom Seeds
Sell Cut Flowers
Put a Stand at the Road
Put a Wagon at the Road
Sell Seasoned Salts with Herbs
Sell Plants Starts in the Spring
Sell Plant Starts in the Summer
Sell Plant Starts in the Fall
Sell Herb Starts for Indoor Growing
Sell Microgreen Kits for Indoor Growing 
Sell Homeschool Kits for Starting a Garden
Sell Produce at a Farmer's Market
Wholesale Produce to a Local Farm Stand
Sell Mushrooms
Sell Tea Blends from Herbs
Sell Worm Castings
Sell Compost Tea
Sell Compost
Sell Worm Tea
Sell Rabbit Pellet Tea
Sell Bushels of Produce
Sell Speciality Heirloom Veggies 
Sell Jellies/Jams
Sell Canned Goods
Sell Grain 
Sell Flour
Host a Class in Person
Host a Class Online
Write an eBook 
Start a YouTube Channel 
Give Consultations
Offer Tours of your Garden
Start a Garden Club
Start a Paid Subscription on your Website
Offer Tilling Services
Offer Garden Prep Services
Build Garden Beds to Sell
Build Garden Beds on Site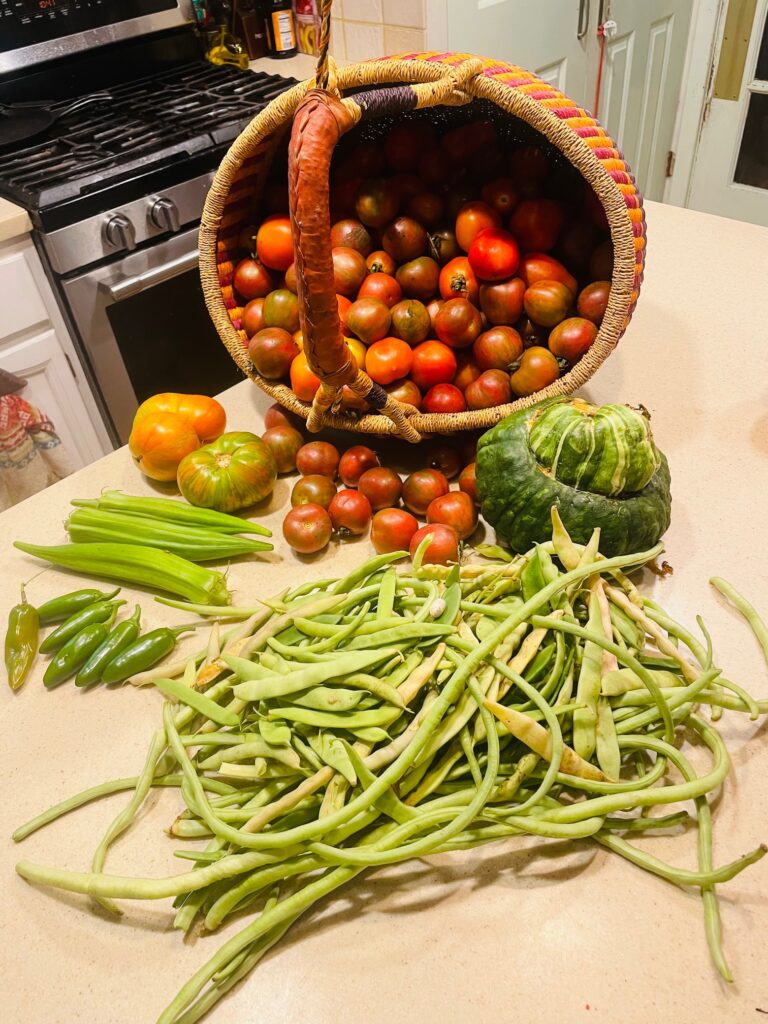 Making Money off the Garden: Think outside the box
As you read over the list above, don't forget to think about ways to put YOUR spin on it! Even if 50 people in your neighborhood are growing tomatoes, their story isn't your story. When you homestead, people want to know your story. How did you get where you are? What are your dreams? How do you carry on day to day taking care of chores and life? 
Advertise your offerings on social media. This seems obvious, but so many people have great ideas that never get off the ground because they don't take the time to craft great social media posts and take quality pictures. You NEVER KNOW where a post may go. It could go viral in an hour just because you took the extra minute to make sure the picture had great lighting and a cool angle. 
If you have a big space, it may be easy to think of how to make money from a large garden. With more space comes more costs, but it could also introduce income opportunities!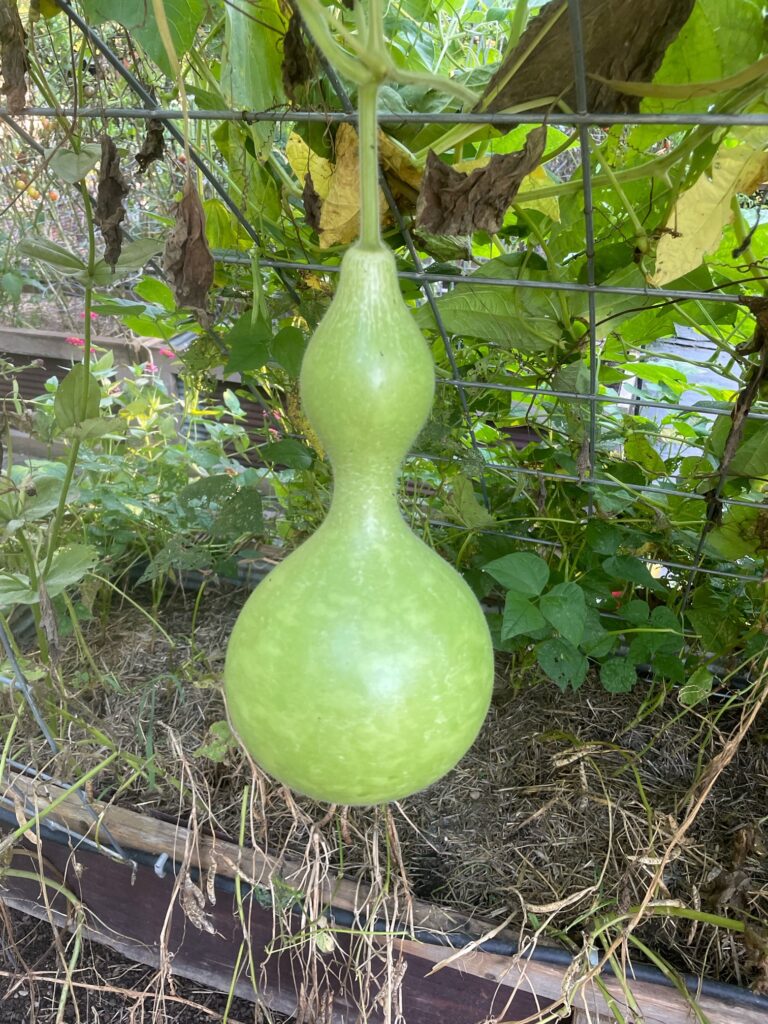 Making Money off the Garden: How do Gardeners Make Money in Winter?
With a little creativity, you can definitely make money from gardening in the winter. Anything you dehydrate or dry could be sold in that form or transformed into new things. You could offer fresh greens and herbs grown in windowsills, or if you have a greenhouse, you may be able to offer produce that can't be grown outside in winter.
Some planning, too, can help you make money in the winter. Making money off plants can be very profitable. You have little investment besides seeds and dirt, and that little bit of dirt and seed can be the answer to how to turn your garden into a business. You're ALREADY starting plants for yourself, you're already buying seeds, and you're already either buying or making compost. Why not let people who WANT to support you help feed your garden habit?
Making money from your garden can happen year round with some thought. Grow and sell what you love. You want to be able to intelligently talk to your customers about what you're selling, so selling what you love is always a solid plan.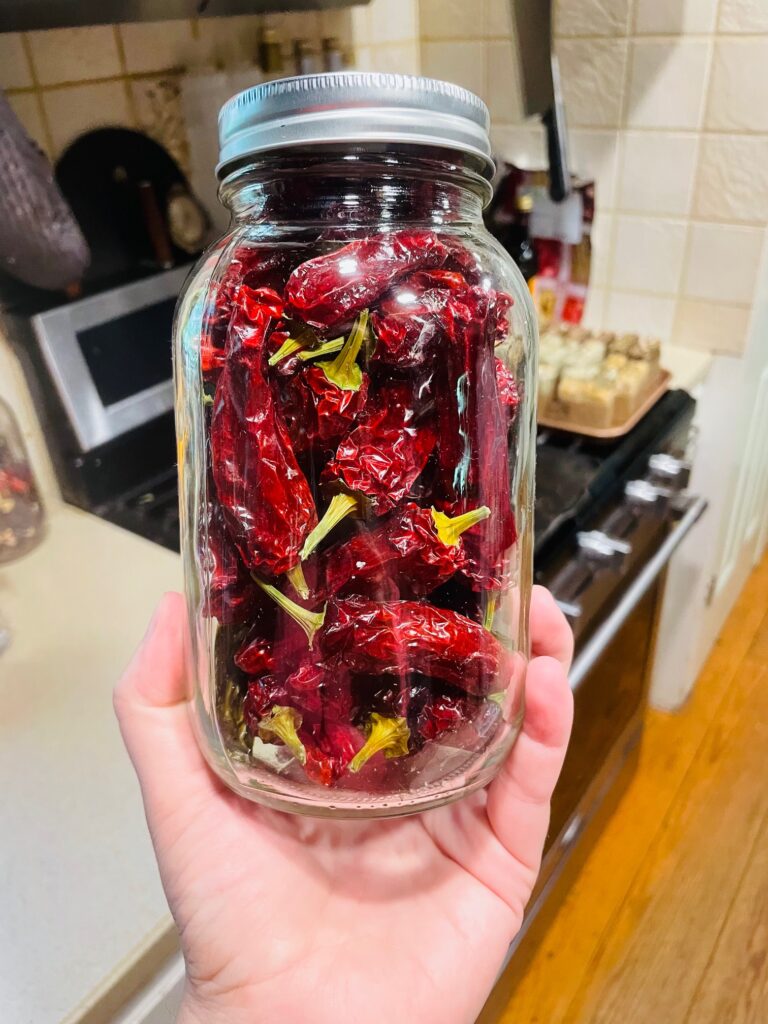 Making Money off the Garden: Now it's your turn to brainstorm! Is a gardening business profitable? 
Get out your paper and pen – maybe grab your spouse or a friend – and start figuring out how you can offset even more costs on your homestead. How can you make your space and your resources work for YOU? 
A gardening business CAN be profitable, if you do your research. If you can figure out what's NOT being offered, you can fill a need. When a need is filled, typically, you are going to make money. 
We are often asked how to make money with vegetable gardens. It's really so much less about the vegetables themselves and more about the story. Don't be like everyone else. Weave your story into your business, and you'll have something special. 
If you're looking for other ways to save money (which is really making you money!), check out our Homesteading Resources here: