How to Use Mylar Bags: General Food Storage Guidelines
Wondering how to use mylar bags for food storage? 
Using mylar bags might seem intimidating at first, but I promise it's way easier than you think. When I was first looking into getting a freeze dryer was the first time I even gave mylar bags a thought. My parents had a freeze dryer for about a year before we got ours, so I was definitely piggy backing off of their knowledge. 
We store food in jars, obviously, when we can, and we store food in barrels and 5 gallon buckets. Prior to a freeze dryer, though, I hadn't really ever considered mylar bags. 
Mylar bags are a great storage solution, especially if you're looking at long term options. They come in different thicknesses, different sizes, different styles, and they don't let in light. 
If you're familiar with food storage at all, you know that light is an enemy. You want to keep your food as dark as possible as often as possible, and you want to keep the food between 50-70 degrees Fahrenheit, as best you can. You can vary on either side of those temps, and you can of course turn on a light to find what you need – but those are general guidelines for best food storage practice.  
In this article, we'll talk about how to use mylar bags and oxygen absorbers. 
How to Use Mylar bags: Watch our YouTube video here where I un-bag the Wallaby Variety Pack!
How to Use Mylar Bags: Where to Buy Mylar Bags?
So you've decided you need mylar bags. Maybe you have a freeze dryer, maybe you're dehydrating food in a dehydrator, or maybe you're trying to split up a bulk bag of food into smaller portions. 
Where do you buy mylar bags? 
Of course a Google search will give a zillion choices. How do you know what's a good value? Who has great quality mylar bags? 
If you're just getting started with food storage, 
I definitely recommend the variety pack from Wallaby Goods
. You can use my code CHAPELHILLFORGE to save $5 off your purchase. 
The Mylar Multi-Size Gusset Bag Bundle is a great value because you can try different sizes and thicknesses of mylar bags, and it comes with oxygen absorbers. Why do you need oxygen absorbers? We'll talk about that in a minute. 
The Multi-Size Gusset Bag Bundle comes with: 100 mylar bags (25 large that are 7.5 mil thick, 35 medium bags that are 7.5 mil thick, and 40 small bags that are 5 mil thick. You also get 100 oxygen absorbers that are 400cc's each and some fun sticker labels to clearly label your bags. 
Wallaby Goods has great customer service. They always answer emails, and if you have questions, they are there to help.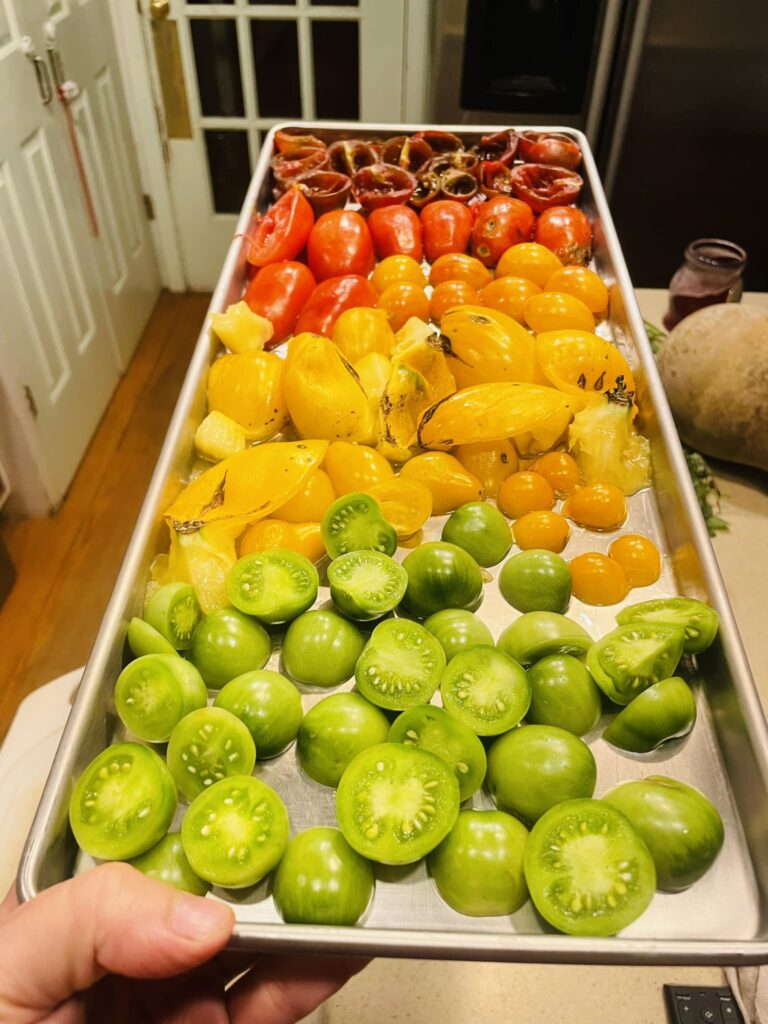 How to Use Mylar Bags: Why do you need oxygen absorbers? 
So you've got your mylar bags and you're starting to understand how to use mylar bags. You know you've got good quality material, the right size, and the right thickness picked out. Now you need oxygen absorbers. What size absorber do you need? 
A pint bag needs 100cc, the quart bag needs a 300cc, and a gallon bag needs a 500cc. This would generally follow the sizes of small, medium, and large from 
Wallaby Goods
. Since your variety pack comes with 400cc, you could use them. If you wanted other sizes, you can buy the specific sizes, you can get them 
here
. Don't forget to use CHAPELHILLFORGE code at checkout to save some money! 
The oxygen absorbers will help ensure that your food stays as fresh as possible in storage. You'll get as much air out of your mylar bag as you can, but it's impossible to remove it all. The oxygen absorbers in the correct cc's will make sure that all the hard work you put into preserving that food doesn't go to waste.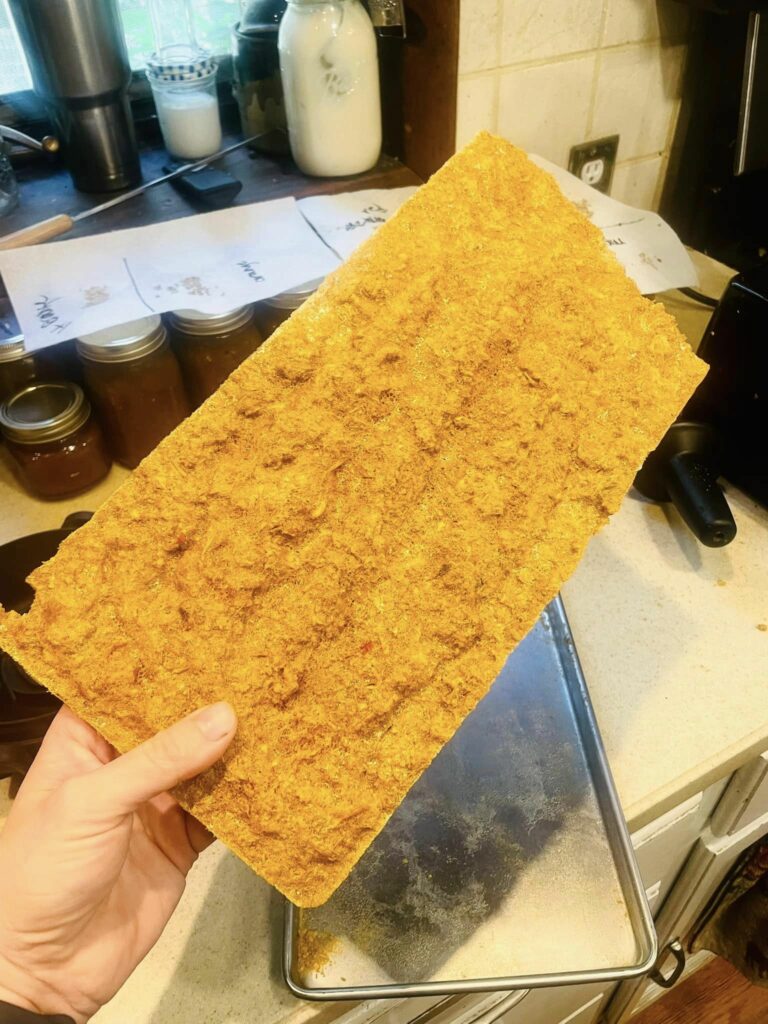 How to Use Mylar Bags: How do you close mylar bags? 
To close mylar bags, you're going to need heat. Ideally, you'll use a 
heat sealer
. 
Wallaby Goods carries heat sealers, and they carry several lengths, which is super convenient. 
If you buy a freeze dryer from 
Harvest Right
, you will get a heat sealer with your machine. If you're just buying mylar bags to preserve other foods, like dehydrated or bulk, you will need something. 
I definitely recommend a heat sealer, but you can certainly a hair straightener. You need to make sure you create a perfect seal. Any pin hole can create a mold or spoilage problem. I usually drop my sealer on the bag twice for 8 seconds. That seems to be the sweet spot for sealing bags effectively and thoroughly. 
If you get the variety pack from Wallaby, you will get zipper tops and gussets. What are those? Well…
Zipper top mylar bags – these are perfect for things you might get into and need to reseal. If you're going to freeze dry strawberries and take them in the car for the kids, then you may want a bag like this. You can easily zip the bag shut and reopen when you need. If you don't use a zipper top bag, 
you can something like this from Wallaby
. 
Gusset mylar bags – these are great for loading food, especially from the freeze dryer. You can stand the bag up and easily use a canning funnel to load your food. 
Don't use your mylar bags just once! You can reuse them over and over! So long as there is enough bag left to use, you can reuse it! If you follow us at all, you know that we are a NO WASTE household! We love to use all the scraps and pieces. When you're learning how to use mylar bags, I feel like it's super important to be as resourceful as possible! 
When you pull your mylar bag from storage, you will cut the bag with scissors to open. When you're done with that bag, you can wash well, hang to dry, and then reuse. Just use your heat sealer as you did the first time. 
Obviously, this works with gallon and quart bags. Pint bags can sometimes to reuse, but you can do it with powders! Fruit, veggie, and organ powders don't take up much space – so they are perfect for that.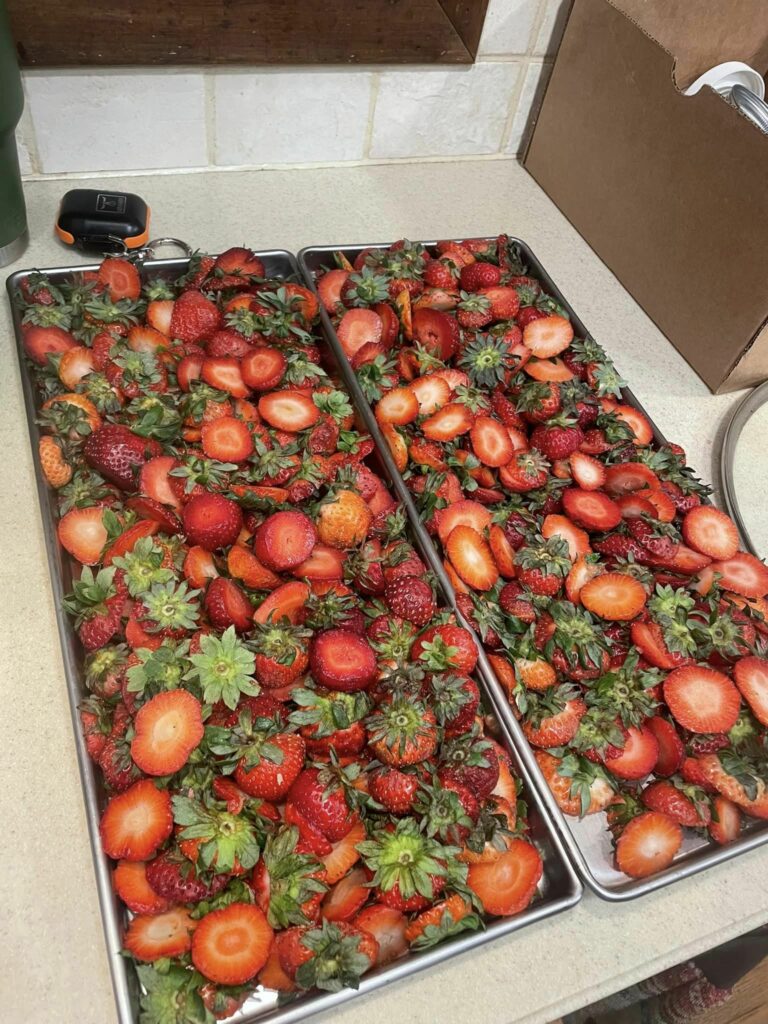 How to Use Mylar Bags: What foods can go in mylar bags? 
We store all kinds of foods in mylar bags! Our favorite road trip snacks are fruit: strawberries, peaches, pineapples, blueberries, bananas and so forth. We always put these in zipper top bags, as the kids love them in the car. 
For long term storage, we use mylar bags for meat, like ground bison, venison, and beef. We also freeze dry chicken and turkey shredded or chunked, and this stores super well. 
I am working on building up our full meal storage in long term storage. I have a single ingredients, like corn, potatoes, etc, and this winter I want to work on doing more things like soups and chilis. 
The picture above the strawberries shows carrot soup in a sheet that just came out of the freeze dryer. You can break this into pieces and store in mylar bags, or you can powder in your blender. I prefer to powder because it takes up less space. 
Your food storage solutions are limited only by your imagination! Try some of your favorite meals in the freeze dryer, or do your favorite fruits and veggies in the dehydrator. You can store all of them in mylar bags to create short and long term storage solutions for your family. 
Always be sure to clearly label your bags with the food and date! 
If you still have questions about how to use mylar bags, don't hesitate to email us at chapelhillforge@gmail.com! We also talk about how to use mylar bags on our 
podcast
. 
Loved learning about how to use mylar bags? Visit our website at www.chapelhillforge.com under the Homesteading Resources tab! Here you can learn all about homesteading, gardening, food preservation, and more!